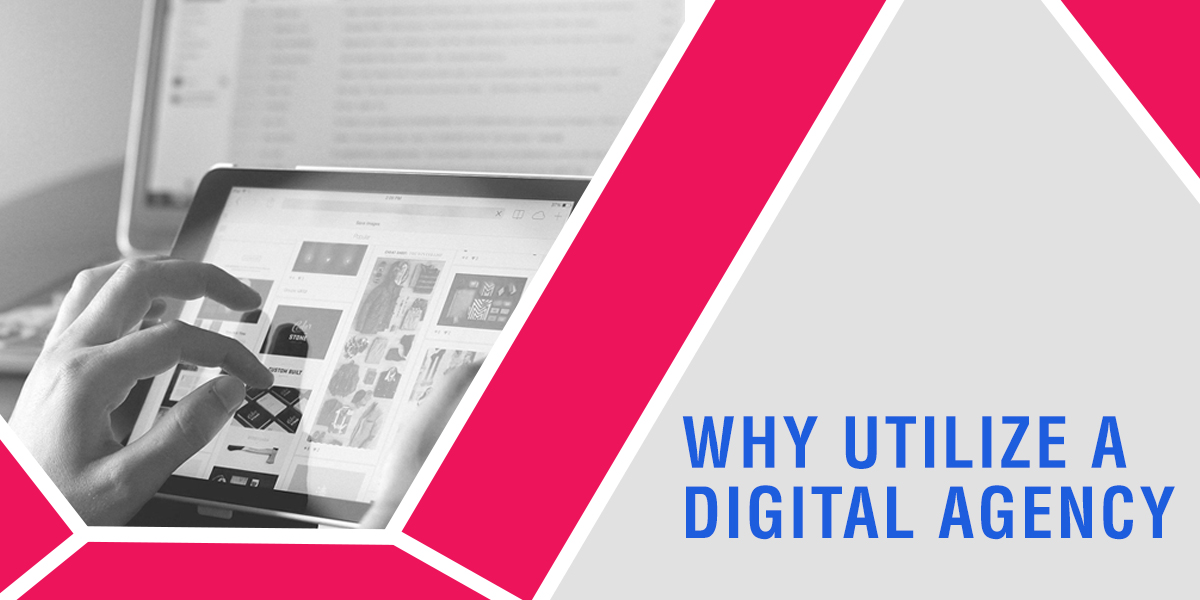 Sometimes it's just best to trust the experts
With enough YouTube videos and self-tutorials most people can figure out how to do nearly anything themselves. Oil change. Install a toilet. Run a digital ad campaign. When some of those things go wrong, you can call in an expert and have them come look at your leaking toilet or your smoking car, but the costs of calling in an expert to fix something already in progress can be hefty. Plus, depending on how far down the wrong path you've gone after trying it yourself there can be some damage already done - literal damage in the case of a car or a toilet, or damage done in finite budget spend lost without results in the case of a digital campaign.
It never hurts to educate yourself on digital advertising best practices. The more you know and the more knowledgeable about the process you are, the better conversations you can have with your agency to come to an overall stronger strategy for your business. But to be able to fully execute a comprehensive digital campaign you would need years of training and a team of specialized people to help you achieve that. Chances are you might have some pieces but not others, or be really great at one aspect but not another. A digital agency is there to bring you all their experience and skills and put together a digital advertising strategy with minimal time required from you in the actual execution of the campaigns. A digital agency focuses solely on the strategy and execution
Beyond the point of expertise, a large reason why you should utilize a digital agency is so that you can spend your time where it will be the most impactful to your business. If you are so caught up in the design and placement of ads, monitoring performance and adjusting performance, then you may not be able to respond to incoming leads as quickly as possible. If you're stuck on a call with customer support because something isn't quite working right, you might miss that timely email from a prospect who wants a quote or a demo now and it could end up being a missed sale.
On the other side, with a digital agency, they are monitoring your campaigns as they progress to ensure they're performing. A digital agency roadmaps the customer journey and provides relevant ads and content when they are most timely and impactful to your potential audience. Without a dedicated agency supporting you, the leads you've brought in might miss out on critical information - such as a new sale, product, or industry regulation - and seek to find it elsewhere. Once that lead leaves your website as a trusted source, you might not get them back.
No campaign will be great with a "set it and forget it" mentality, but depending on how many hats you and your employees wear, that might be all you're able to do if you choose to tackle it yourself. You could miss out on the chance to tweak and improve a campaign as it is active and cost yourself more money than necessary by not being able to adjust while a campaign is active. You could also miss out on opportunities to provide a potential customer with timely information by not being able to monitor progress as carefully as needed. The support of a digital agency can ensure no opportunities slip past you and help make sure your solution is there right as a potential customer has a need.
Chances for missed performance optimization aside, there are other elements that could cost your business more time and money. If you need an ad set designed, then that requires someone who is at least competent with graphic design. There are free tools and programs available online, but their abilities are limited and you are often confined to options of pre-set images and text. And when looking to build a library of high quality content, you'll want to have a professional writer supply you with blog posts, social media content, and ad copy. A current employee could provide some of this, but it would be taking away time from their main job and the cost of hiring freelance writers who understand you and your industry can get expensive fast. With a digital agency, everything is researched and 100% customized to you and executed with the highest quality programs possible. A digital agency can write attention-grabbing copy and knows what sizes and resolutions are needed so there is never a chance of an embarrassingly pixelated ad displaying your logo being shown to potential customers.
With 25 plus years of digital advertising experience, MDA has a team of experts in design, execution, and reporting to serve as an extension of your company. Everything we do is 100% customized to you and we consult with you every step of the way to ensure the campaign is perfectly aligned with your goals. We know we're not the experts at selling your product, but we are the experts at bringing you customers who are searching for a product like yours. If someone isn't ready to buy the first time they see your ad, we'll keep you top of mind and ensure you are the first company they think of when they are ready to make a buying decision.
If you're interested in learning more reach out to us today at sales@mydigitaladv.com