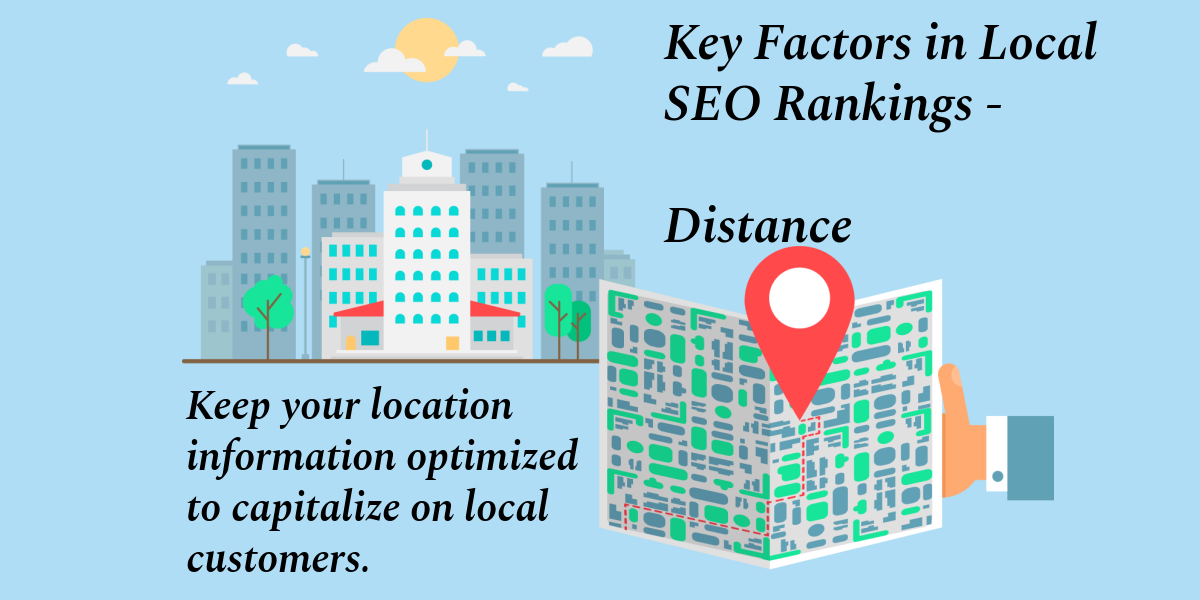 Keep Your Location Information Optimized to Capitalize on Local Customers
Last month, we shared with you how you can control your online narrative and be sure you're making your best digital impression. Beyond keeping your business information accurate and up-to-date, another factor that determines your local SEO (search engine optimization) ranking is distance.
The movement to shop local and support smaller, locally owned businesses has grown in the past decade. American Express introduced the idea of Small Business Saturday in 2010 as a counterpoint to the Black Friday and Cyber Monday shopping holidays. Since then, more consumers are looking for ways to support local businesses. While it's unlikely your own business can compete in some areas with big national chains, you have the critical advantage of being able to capitalize on the shop local movement.
A key part of making sure your local customers see you on the same search result pages as those big national chains is to optimize your listing and website to help your online presence. How close you are to the person searching for your particular product or service factors in on where on the map results page your business will display. But you can't benefit from that if you aren't keeping your location information uniformly up to date across other directories. It isn't just the location information on your website that is considered, but also on your social media pages.
If you have multiple locations, you want to be sure you have dedicated pages for each location. This helps establish locality for your rankings and will help someone searching for your services across town find the proper branch/location. Outside of your ranking, it is also a useful marketing tool to be able to update information that may only be specific to a particular location. If there is a power outage at just 1 location, you'll want to share that information on the affected location's page instead of your main business page. You'll spare potential customers the frustration of finding out you're closed while also ensuring you can continue to promote your other open locations.
Your ranking is also determined by relevance, a higher factor over distance. Make sure your listing and site are optimized with the keywords and categories that might make a potential customer realize you might be a bit further away, but you will have the exact service they are looking for. For example, if you own a nail salon you might rank below other salons that are closer to the customer searching. But if they're looking for nail salons that offer champagne and chocolates with service, and you have that offer detailed in your business description, then they are more likely to see your business over that of others who are closer, but don't offer that package.
There are multiple factors that contribute to local ranking. With an assessment of your current website and social media pages, MDA can make suggestions and help you improve your search engine ranking.
If you're interested in learning more about connected TV, reach out to us today at sales@mydigitaladv.com