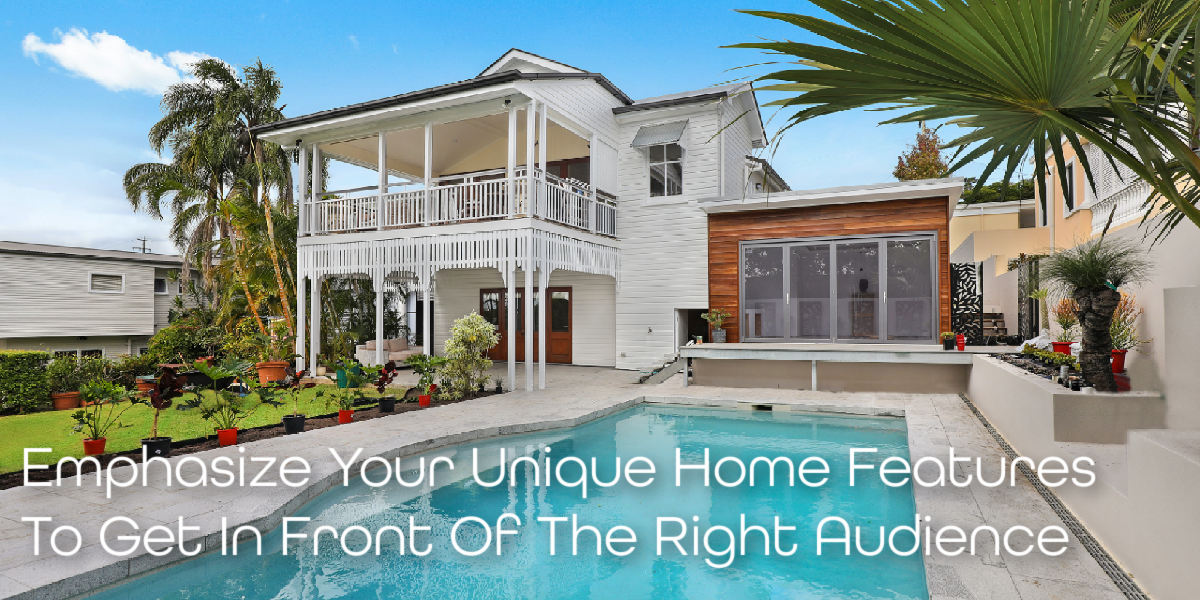 You know what makes your listing great - make sure you call it out
When it comes to buying a home, people usually have some idea of what they're looking for. In fact, most have a feature or two in mind that are make or break for them and they will automatically reject any listing that doesn't have those features.
It could be something obvious, like the number of bedrooms or it could be something a bit more specific like whether it's a lakefront property or not. No matter what the unique features of your listing, be sure to use those as keywords to get them in front of the people looking for them.
Some elements of your listing may be a bit too generic - like the number of bedrooms - to really hone in on the audience that would benefit from your listing. Think outside of the basic elements of a listing and consider what about the home might be something a prospective home-buyer is going to be searching for.
Things like location - lakefront, downtown - are useful keywords to consider as the location of a home is usually one of the first things people take into consideration when looking at new homes.
From there, knowing your listings well will help guide you to what keywords make the most sense to emphasize. Special features of a home like fireplace, inground pool, and central air conditioning are all common enough requirements for potential home buyers that you want to consider using those. Especially if you operate in an area where those features might not be expected of all homes it can be even more powerful to focus on them.
If your listing has special features that make the home more energy efficient, like a tankless water heater or solar panels, those make for excellent keywords. Also elements that make a home more accessible such as wheelchair ramp or a wheel-in shower. You know your listings best and can see what features should be emphasized. While unique features will certainly get your ads in front of the right audience, don't overlook some of the tried and true terms that will help guide a potential buyer to view your listing.
If you're interested in learning more , reach out to us today at sales@mydigitaladv.com