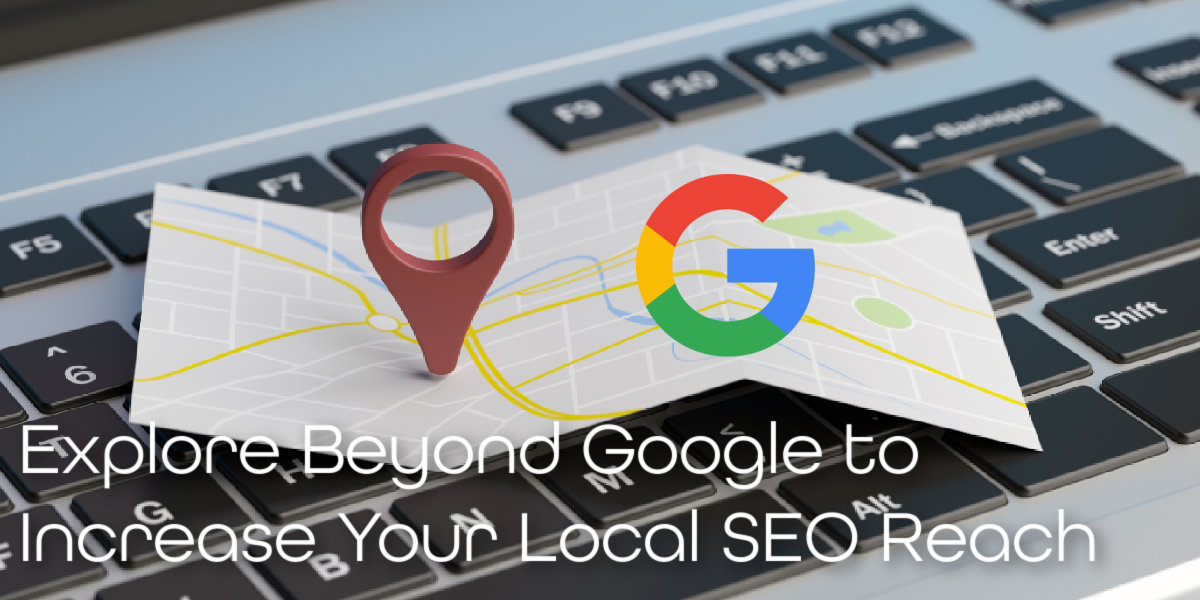 Google My Business is a good first step
The idea of exploring beyond Google doesn't mean choosing other directories instead of Google, but rather choosing other directories in addition to Google. Since it's still a household name, your Google My Business page is a powerful first step in your local SEO strategy. It is what will populate as people search for businesses near them on Google Maps, giving them the critical details of your business at a glance. It also serves as a first impression, since it collects reviews for you and allows you to respond to the comments made.
But just because Google is so pervasive doesn't mean you should put all of your efforts into just one place. There are plenty of people who use other directories who you will be missing out on an opportunity to market to if you don't extend your local SEO beyond Google My Business.
The options are endless, so pick a few other well known ones to start
There are so many directories available, you could easily spend hours sorting through them all and trying to decide what you like best. And even after that, you might still not be sure. To start your reach beyond Google, stick with names you might be familiar with or have used yourself as a starting point. If you had a good experience interacting with business information on those listings, chances are your target audience will as well.
Yahoo! And Bing are close competitors with Google in the local SEO space and a logical next step. They hold a lot of brand power and are still frequently used by those looking for information on local businesses. Since they are so well known, they are also often used by other local businesses.
What can help set you apart and reach audiences your competitors might not have considered is to go beyond the offerings of popular search engines. Apple Maps might not come to mind at first, but with so many people searching for local businesses near them right on their GPS it is a smart idea to get your business information listed there. Similarly, another popular GPS app, Waze, offers similar benefits and allows you to share important information while your potential customers are already searching for a solution.
With the increase in virtual assistants, Amazon Alexa is ready and waiting to supply helpful answers to "find this product near me" and "where is the closest coffee shop." If your business is listed with Amazon Alexa, then the assistant will be able to suggest your business.
Stepping even more outside of the box, BBB (Better Business Bureau) is another place consumers will check when they are hoping to find a trustworthy company to do business with. And even while Facebook is more commonly linked with ads and status updates, it too is a valuable source to list your business information.
Wherever you choose to expand, Direct Local will help support your local SEO efforts on Google, and beyond.
If you're interested in learning more , reach out to us today at sales@mydigitaladv.com