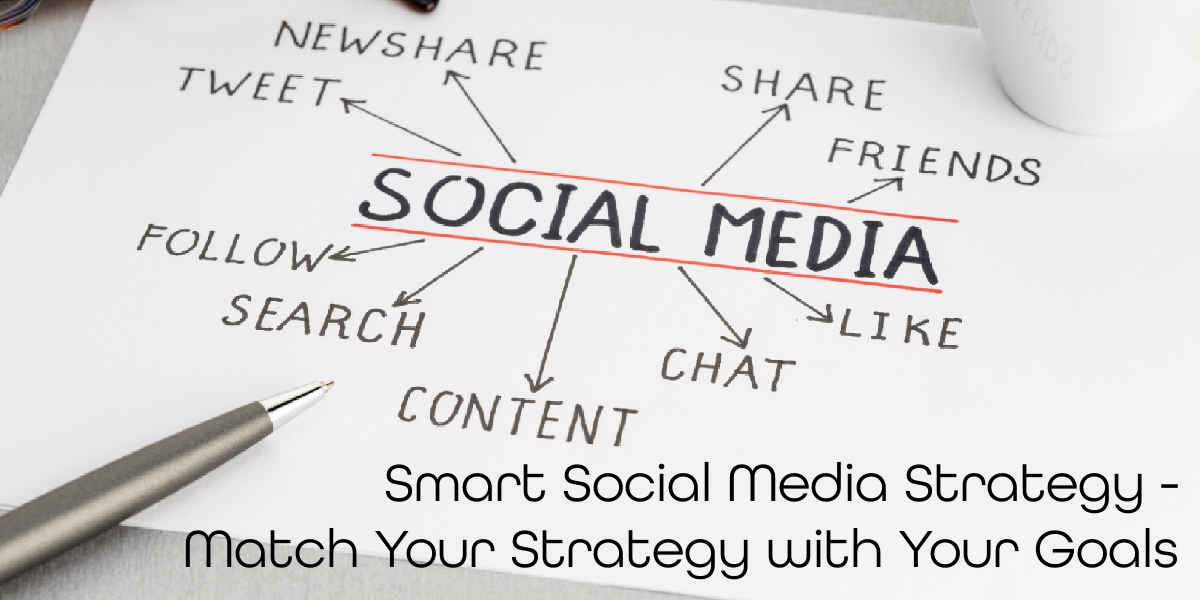 Be intentional with your social media
If you're new to using social media as a part of your marketing strategy, it can be difficult to decide just how to make it work for you. You know you need to use it and know it can be a powerful asset but with so many different ways to use social media it can be hard to decide your approach.
To help define your social media strategy, first consider your specific business goals. Go beyond revenue goals and think about what you'd like potential or current customers to know about you and your business. Decide what areas you'd most like to focus on, and start from there.
Do you want to share your knowledge with your audience to build trust as a subject-matter expert? Writing your own content and sharing it on social media is a great way to achieve this, and works especially well on LinkedIn. If the demands of your business don't allow for much writing time, then sharing articles others have written is also effective. By creating a feed of relevant, industry-specific knowledge your audience will begin to trust your page to find the important information they need to know. Changing rules, regulations, or trends that are happening in your industry are going to catch the eyes of your audience and open a chance for dialogue in the comments section.
If you want a platform to casually engage with your audience, then ones that easily allow back and forth communication is ideal. To show your business interacts with and listens to customers, Facebook and Twitter can help you. Both platforms easily facilitate dialogue and offer multiple ways to encourage interaction. Beyond asking for your audience to comment, you can easily run contests asking for retweets or shares to grow your reach. Polling options are also a way to get feedback and can also help you ask your customer base directly what they think or what they might like to see as an offering from your business.
Showcasing your products and services to show, rather than tell, audiences about your business is a great strategy to execute with Instagram. If you've got happy clients who consent to showing pictures of the services they received, sharing the images can inspire your audiences as to what is possible with your business. Whether it's an impressive hair color, tattoo, new dessert, or kitchen remodel, sometimes potential customers need the visual inspiration to be able to picture themselves doing business with you. You'll be able to see from the number of likes and comments what seems to resonate with your audience, and let that help guide you for what you might want to produce more of.
Some social media presence is better than none, but to really make it work for you align your strategy to your goals. Direct Local can advise you and guide you through the process of launching a successful social media strategy.
If you're interested in learning more about connected TV, reach out to us today at sales@mydigitaladv.com