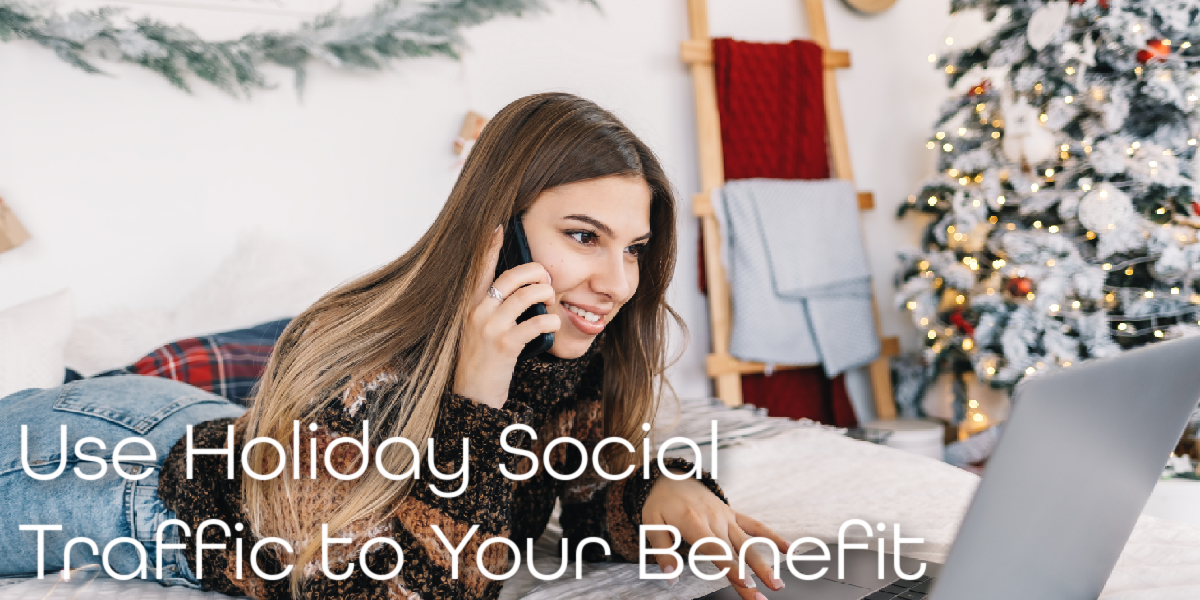 Holiday advertising has already started
As everyone seems to complain every year, holiday advertising starts earlier and earlier each year. Physical stores have had winter holiday displays since late August, and now that Halloween has passed the true push for holiday advertising is moving into high gear.
Consumers might have mixed feelings about seeing ads on their social feeds most other times of the year, but if an ad gives them a holiday gift idea or informs them about a great sale, they are going to pay more attention. Especially this time of year when finding the perfect gift is at the top of many minds, you want to be sure you're adding yourself onto the list for consideration.
This year is also facing record inflation rates and the growing fear of a recession, causing consumers to approach the holidays with a more frugal mindset. With the competition for holiday dollars tighter, you want to be sure you're in front of the largest audience possible for the best possible cost.
Social media traffic spikes around the holidays
Whether it's showing off Halloween costumes or bragging about your Thanksgiving Day feast, there tends to be an uptick in content around the holidays. With more content, comes more traffic from friends and family who only use social media to check on loved ones. More traffic creates the perfect opportunity to pay a little extra focus towards social media during the holiday season.
Of course, you're not the only business hoping to catch attention through paid advertising. Make sure you're including elements in your ads that will help you stand out from the rest of the ads. Especially when you're focusing on advertising to your local audience, consider emphasizing money-saving perks of using your business over others such as no delivery fees and free in-store pick-up.
If you're unsure how to effectively spend your ad budget across social channels, reach out to the experts at MDA and let them guide you in the process. This holiday season is too vital to your business to miss out on taking advantage of increased social traffic.
If you're interested in learning more , reach out to us today at sales@mydigitaladv.com